LATEST INFORMATION & NEWS
New Children's Picture Story Book - The Elephant Itch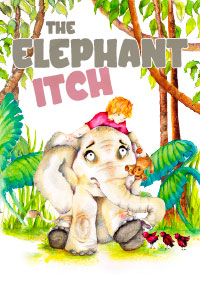 I have just published this wonderful children's picture story - The Elephant Itch.
Inspired by the original song from Moving To Learn, The Elephant Itch is bound to captivate your little one. There are also six original songs that you can pair with the book to really entertain the kids. The best part? I have put together a guide showing different activities you can do with the book and music and described all of the learning and skills your children will gain through these activities!
This is a soft cover 33 page book perfect for your own children, as a gift, or for inclusion in early childhood classes.
Little Billy Stephenson
I recently wrote a story called Little Billy Stephenson for The Lauren and Anthony Tube
(check them out here!)
. It's a little rhyming story to help children learn about hygeine practices. Perfect for these current COVID times! Watch the video by clicking the image below (story starts at around the 7 minute mark)