Workshops And Events Calendar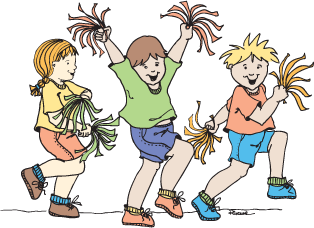 WORKSHOPS SUITABLE FOR:
Parents, Childcare, Early childhood, Pre-school and Primary educators interested in learning more about the benefits of movement and music on brain and body development, as well as enhancing the education and holistic growth of young children. PROFESSIONAL DEVELOPMENT WORKSHOPS
I am back teaching full time, but I am available to present workshop sessions on demand and can offer them specific to your personal needs.
Comprehensive workshop outlines are listed on the page WORKSHOP DETAILS that may interest you as well. Some of these workshop topics include:
The brain body connection... amazing!
How movement and music can enhance reading and writing
Don't children jump naturally?
Learning with elastics... new, exciting and very different
Moving to Learn... from birth to 4 years
Don't forget the small stuff!
Creative Capers 1... movement songs and activities
Creative Capers 2... more movement songs and activities
Making musical instrument
Understanding the EYLF
Dance and movement
2017 CONFERENCES and INTERSTATE PRESENTATIONS
Robyn presents at a range of workshops and conferences. For more information please contact Robyn via the Enquiry page.
Pomona Early Childcare Centre- Noosa QLD 11th March
Staff PD Hawthorn Gymnastics Club - Victoria 7th April Coaches Workshop
StepNout Staff PD 23rd July Werribee
Victorian Gymnastics Kindergym coaches workshop 17th September
PACKTA PD session ( Relaxation) 20th September
DEAKTA Conference- PD workshop 22nd September
StepNout followup Staff PD 1st October Werribee