Professional Development Workshops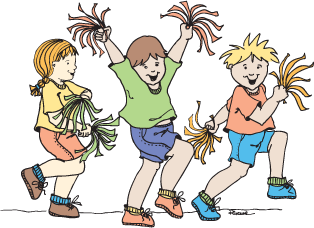 Robyn provides professional development workshops focusing on movement,music and learning in early childhood.
Workshops can be tailor-made to suit your personal needs or you can choose form the array of topics listed on the WORKSHOP page. Fee on application.
The workshop duration can range between 2 hours sessions to half day, full day or a series of ongoing workshop topics. You choose!
Suitable for:
Parents, Pre-School, Lower Primary, P.E and Special Needs Teachers, Educators, Playgroup Leaders, Tertiary students, Maternal and Child Health Nurses, Child Care, Family Day Care, After-School Care providers and others working with children aged from birth to 10 years.
What others think?

Fantastic presentation... great fun
Would have enjoyed more fantastic stuff.
So, so, so good!
Really enjoyed the brain body connection... Robyn was great!
Informative... kept us awake.
Very practical and educative and helpful
This was fabulous... a great afternoon workshop
Robyn is very knowledgeable and an excellent fun presenter
Inspiring
Robyn used simple, readily available equipment
Great speaker... heaps to offer... most enjoyable
The brain information was thought provoking and the session was joyous.
(Extract of evaluations from the City of Casey Preschool Teachers Conference )

Please refer to the Workshops & Events Calendar for dates and details.