About Robyn Crowe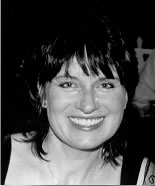 Robyn Crowe is a qualified teacher whose background includes many years teaching physical education in primary and secondary schools, coaching gymnastics and teaching in preschools. She also specializes in early childhood movement and music and the impact it has on brain development and learning.
Robyn was a national presenter for Gymnastics Australia for over 20 years and is also keenly sought after as a popular motivating presenter, locally, nationally and internationally at conferences and workshops (see a calendar of these current presentations on the Workshop page)
Over the last 13 years Robyn was teaching Early Childhood Education, Creative Arts, Movement and Music at the tertiary level and only recently returned to teaching full time as Head of Kindergarten Learning in a preschool.
Robyn is also a qualified Art therapist and Counsellor
Robyn's professionalism, combined with her unique ideas, creativity and passion for children's education has led to her authoring an exciting collection of original manuals, CD's and visual resources for early childhood educators, coaches, parents and child care providers.
Qualifications
Bachelor of Education
Advanced Diploma in Children's Services
Certificate VI in Workplace Training and Assessment
Certificate in Intuitive Art Therapy
Advanced Diploma in Therapeutic Arts and Counselling
Educational Kinesiology 1
Certificate 1 Vocational Preparation
Reiki (Ushi System of Natural Healing: 2nd degree)
First Aid, Anaphylaxis and Asthma Certificates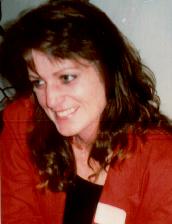 Kate Hanratty
Kate Hanratty's love of music and singing, her amazing talent and variety of experiences have enhanced the songs she co-wrote with Robyn Crowe. Her beautiful vocals and creative (and often humorous) compositions have been enjoyed by children for many years and she has left a legacy for generations to come. May you now be singing forever with the angels Kate.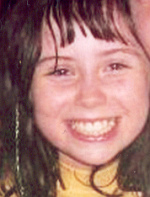 Sian Crowe
Sian Crowe is a young girl with a beautiful voice (but then I am biased). She sang some of the songs available throughout the resources and Lesson Plans. Kate was a mentor for Sian and taught her to nurture her love of music, to believe in herself, to have a dream and to sing from the heart.
Redwood Recording Studio
All of our music was recorded at Redwood Recording Studio in Ballarat, and is a creative place filled with fun, laughter and amazing talent. Musician Graeme Hodge is the gifted man who wrote/ arranged our music and guided us with the children's songs we created. A very clever, very honest, wonderfully funny man!